Evolving The Boom Lift
Five decades ago, John L. Grove brought the first boom lift to market, pioneering the access industry and changing the face of construction across the world.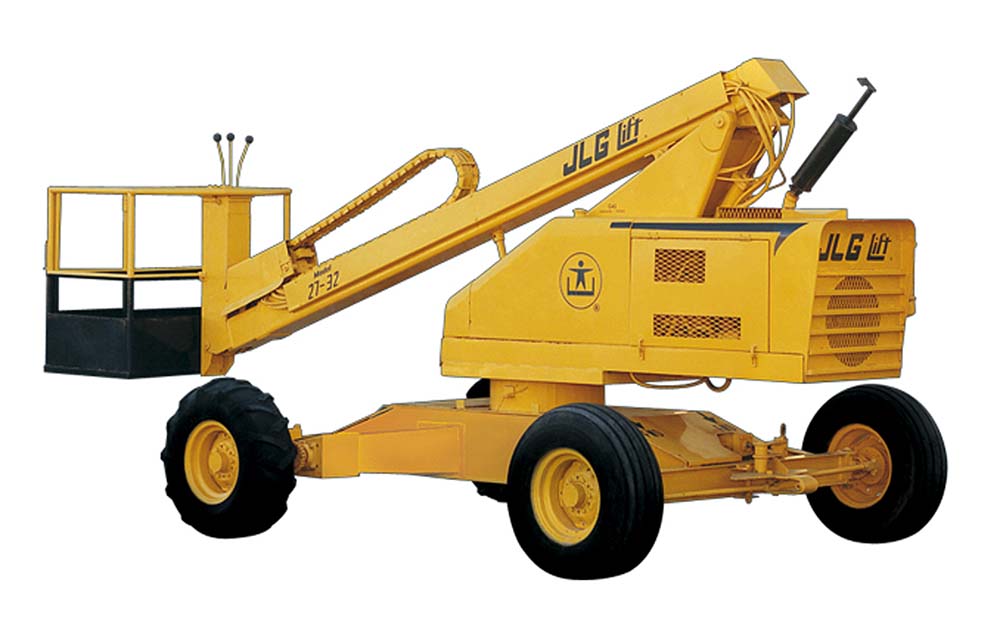 His pioneering spirit continues to influence boom lift innovations even today, evidenced in the creation of the revolutionary 670SJ Self-Leveling Boom Lift.
The Seed Idea
The inspiration behind a self-leveling boom lift began much like every breakthrough innovation: with an open mind and the drive to provide a solution to customer challenges.
"We consistently look at the industry and think about how we can change it for the better, pushing the envelope of what's possible"

RICH MULLINS

STRATEGIC ACCOUNT MANAGER, JLG
Many years ago, JLG engineers took stock of the landscape of the access industry and came to an eye-opening realization: boom lifts were being designed to work on near ideal conditions of firm, flat surfaces and on slopes under 5 Degrees. But the world is not flat.
There Had To Be A Better Way
This key insight became the catalyst for substantial research on how to work safer and be more productive at height on uneven ground. With concrete analysis that extended into adjacent industries, JLG grew a deep knowledge base, and by 2015, the idea of self-leveling technology seemed within reach.
The idea had potential, but was there a need or even interest? What better place to find out than bauma 2016? A concept animation was developed for the show and played for select customers in an exclusive black box within the JLG exhibit.
To say viewers were intrigued is an understatement. Throughout the show, JLG gathered a wealth of input and feedback from these key stakeholders putting the company's customer-inspired innovation approach front and center.
"When you open the curtain a little around our design and our product development process, you find many ideas that resulted directly from customer input."

Craig Edwards

Vice President of National Accounts, JLG
Building The Next Level
Once home from the show, JLG engineers wasted no time putting their next step ideas into practice, because the stage was set for a prototype to be revealed at ConExpo 2017 — just 11 months later.
Rapid prototyping, precise testing and endless perfecting transformed what began as a 30-second concept video into a full-size, fully functional self-leveling boom for the show.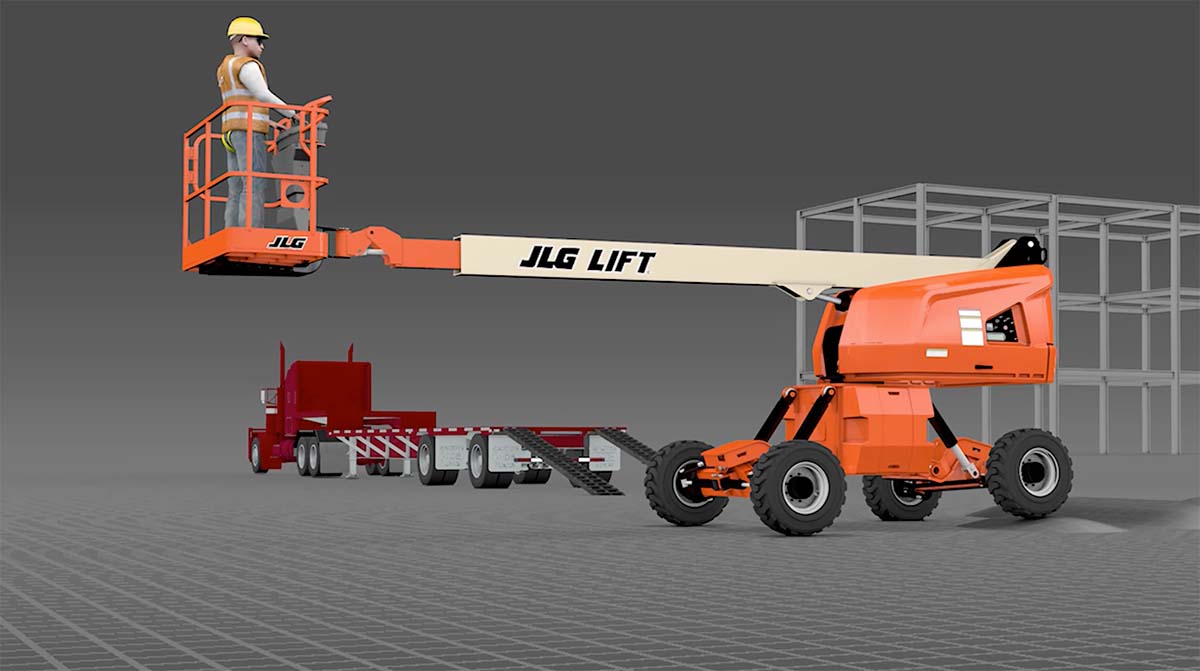 "There's always been outriggers. There's always been stabilizers. But nothing like this. Self-leveling takes boom lifts to another level."

Craig Edwards

Vice President of National Accounts, JLG
This initial prototype showcased independent cylinders that controlled each wheel individually and utilized axles guided by a linkage system to accomplish the self-leveling feature.
Visitors to the booth, as well as long-standing members of the press showed overwhelming interest. For five days, the JLG team gathered countless customer insights that would prove to make this pioneering innovation even better.
Self-Leveling In The Real World
Following ConExpo, JLG was confident that its customers and the market were ready for a self-leveling boom lift. Agile development with rapid product development began in earnest to build and place demonstrators with key customers around the country.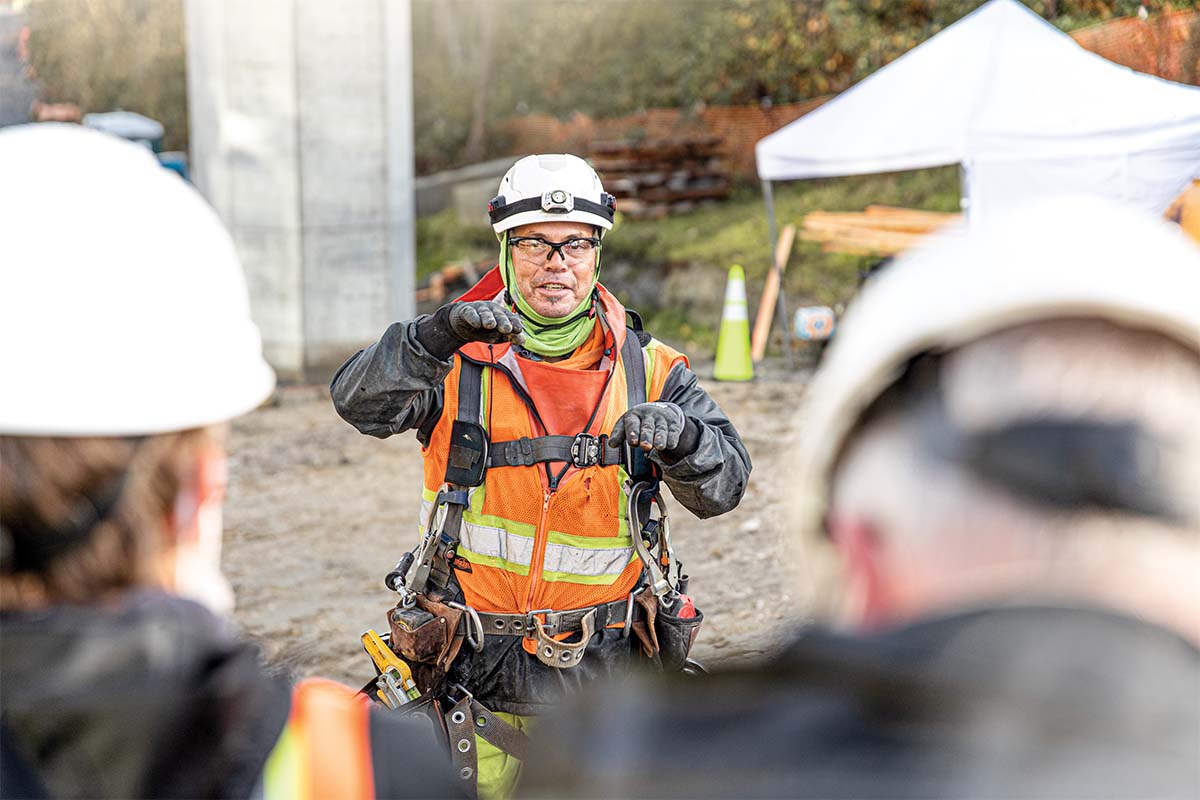 JLG worked closely with both rental companies and end-user operators at every point in the product development cycle. Extensive research, testing and field trials provided the feedback necessary to affirm the machine's ease of use and gather key performance metrics.
New elements were tested, new technologies explored, and various configurations investigated in the company's quest to bring a machine to market that propelled safety and productivity within the access industry like no other boom lift had since JLG 1 was introduced in 1969.
"We worked with companies who have been in this industry for over a century. When they said this is a game changer, we knew there was no turning back. This product will redefine what users have come to know and expect from aerial work platforms."

Nate Hoover

Director of Product Management and Marketing for Boom Lifts, JLG
Transforming Work At Height
Bringing a self-leveling boom lift to market was not without risk. In an industry highly focused on price, new technology and new features that add cost to equipment are not always welcomed. However, JLG held to its core value of delivering a safer way to work at height.
Central to the final self-leveling boom lift design was finding the most efficient way to offer a slope capability of up to 10 Degrees in any direction. This would allow the machine to navigate rough terrain, at full height with full functionality, while reducing or eliminating the time and cost associated with prep work like cribbing and grading, resulting in unobjectionable productivity gains.
"When John L. Grove started the Access industry in 1969, he was driven to develop a safer way to work at height. This new self-leveling boom lift is evidence that this drive is still alive and continues to fuel JLG's passion to move the Access industry forward."

Milan Klimes

Senior Chief Engineer, JLG
Innovation is built into JLG's DNA. Going from prototype to official production in less than four years was no small feat. This fall, prepare to get on our level with the market launch of the all new 670SJ Self-Leveling Boom Lift.